As the Southeast Asian region reels from the economic impacts of the COVID-19 pandemic, the Indonesian market shared optimistic forecasts. One of the industries that were mostly unaffected by the pandemic is the fast-moving consumer goods or FMCG industry. Because consumers continued to purchase essentials like food, beverages, and pre-packaged items, the FMCG industry in Indonesia continued to grow.
The FMCG outlook in Indonesia remains positive, as it is one of the most attractive industries in the country. It is considered one of the country's main economic drivers. In 2020, traditional trade still had the largest market size in FMCG in Indonesia, followed by mini markets. These places for purchasing and bargaining for products are part of Indonesians' daily lives.
However, as digitalization ramped up and the COVID-19 pandemic raged on, e-commerce also helped shift consumer behaviors and preferences. While most consumers still preferred accessible traditional markets, they were considered to be less convenient. As buyers grow more familiar with e-commerce, the FMCG industry can only expect greater growth.
Top Players of the FMCG Industry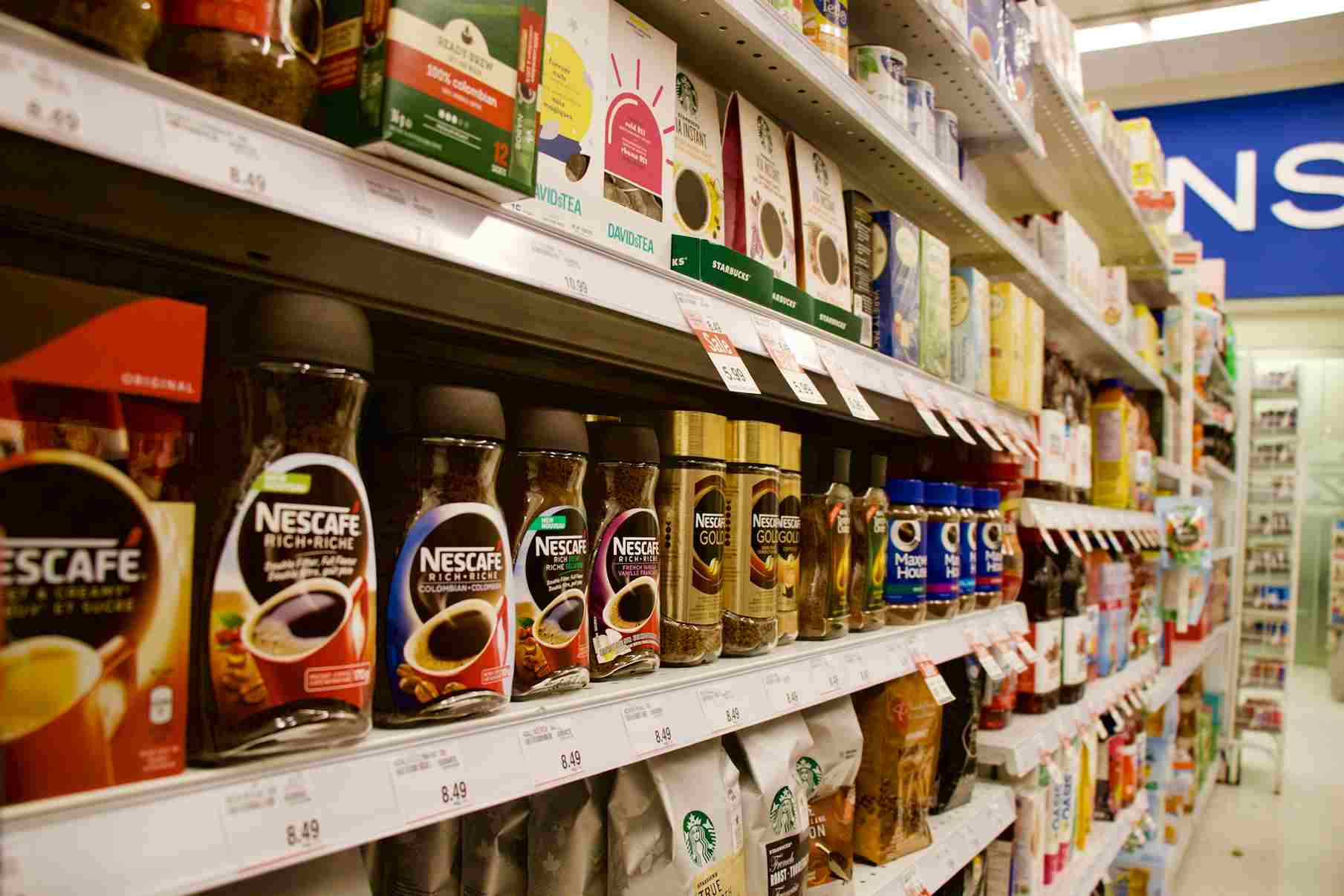 Both local and international companies enjoy a sizable FMCG market share in Indonesia. Multinational corporations, such as Unilever, Nestle, Kellogg's, and Dole, have been able to cater to many of the country's demands for a wide range of products, from food to personal care.
Indofood, Indonesia's largest food processing company that is best known for its instant noodle brand Indomie, is the largest instant noodle producer in the world. They enjoy a 99% market penetration rate in Indonesia. The company has also seen a continuous increase in sales since 2014.
Garudafood, one of Indonesia's leading food and beverage companies, is known for its vast variety of products across different brands. The food processing company has also been steadily growing despite the pandemic, increasing its net profit by 87.6% in 2021 compared to the previous year.
The modern FMCG industry in Indonesia continues to keep up with the changing behaviors of its consumers. Despite the industry's rapid development, it still requires a lot of improvement, especially in technology, online sales optimization, and product distribution.
Increasing FMCG Market Share
The FMCG industry saw an increase in consumer spending in 2020, due to the demand for essentials specifically in the food segment. In addition, consumers also enjoyed higher purchasing power due to increased incomes, allowing them to improve their lifestyles and effectively driving the growth of the industry.
Increased urbanization in Indonesia also contributed to the growth of the FMCG industry. Households continued to purchase more food and other FMCG products compared to other priorities. Online channels for purchasing also began to grow, as people shopped outside less yet end up buying more.
In a recent white paper published by YCP Solidiance titled "Road to Recovery: Post Pandemic Business Outlook in Southeast Asia," Indonesia has the highest internet economy among its neighbors. This is one of the driving factors of the continued growth of the FMCG industry in the country. Consumers have grown accustomed to shopping for essentials online, and digitalization in the country will only increase consumption and market growth.
Indonesia is a promising market as FMCG companies continue to dominate the retail industry. The Indonesian government is also putting more legal frameworks in place to strengthen consumer protection and standard compliance. Investing in logistical management and operations services in this industry will help drive its growth, even more, ensuring that the positive outlook for its growth is exceeded.